The technology behind our Dogtaps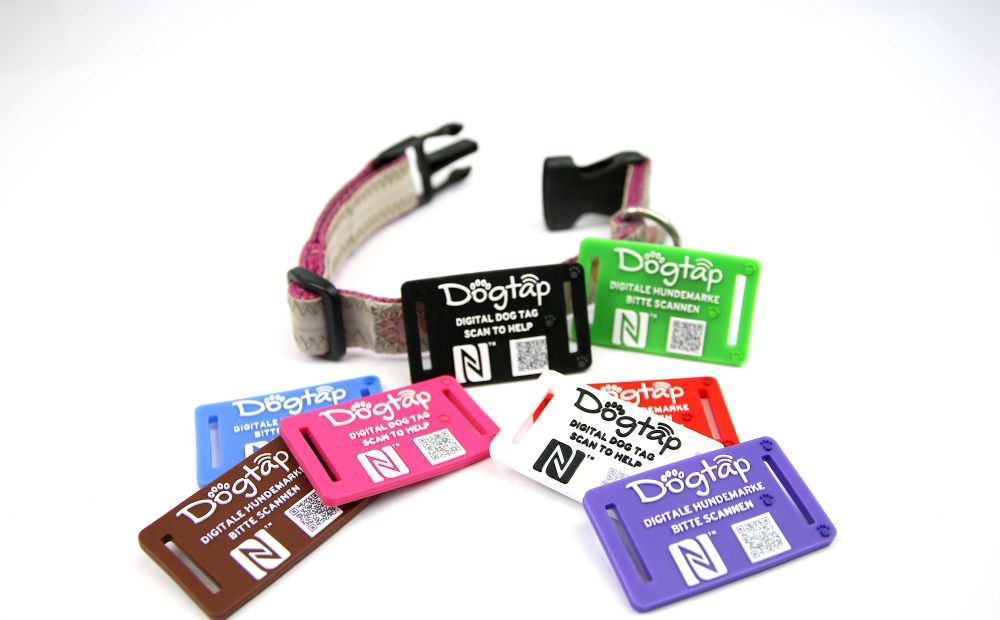 17.06.2018
Each Dogtap contains two NFC microchips that can be read out. When the Dogtap is scanned, you are forwared to the dog's profile that was created on the tap21 web portal.
As NFC technology is used, it is possible to read microchips using an NFC-enabled smartphone. NFC (Near Field Communication) enables wireless exchange of data over short distances. Because of the short distance, NFC is considered to be particularly safe, as the data flow is not possible over longer distances. If you are interested on finding out what a NFC tag is and what it consists of, click here.
The NFC chips are integrated in the Dogtap in such a way that they cannot be seen from the outside. They are thus protected by the coated layer. If you scan the Dogtap with your NFC-enabled smartphone, all data is read out. But please know that the process of scanning a NFC chip depends upon the operating system of your device. We talk about those differences (especially among iOS and Android operating systems) in our blog. Click here to have a look at it. If you do not know how to scan a NFC tag in general, click here to find out what you should keep in mind when scanning a NFC tag.
But if you do not own a NFC-enabled smartphone, that is no problem! We additionally provide the Dogtap with a QR code, which works similarly. Here you can find a list of smartphones that are NFC-enabled.
Next, we would also like to briefly explain to ou how to get your dog's data on your Dogtap. First you have to scan the Dogtap with your smartphone. Afterwards you will be forwarded to our tap21 portal, where you need to register with your email. After that you can log in normally and provide all necessary data and information about your dog, such as your telephone number or the chip number of your dog. If you have activated the tap, it is ready for use. You can find more detailed instructions on how to sign up and create a dog profile here.
More detailed information on how to use the Dogtap can be found on our Dogtap Website. There you can read about the advantages of Dogtap in comparison to other dog tags. If you are interested in our other NFC products, click here to visit our shop.
You are also welcome to check out our new YouTube Video below, where we explain the Dogtap and the technology behind it once again:
Search by tag