Should you chip your dog or use a Dogtap?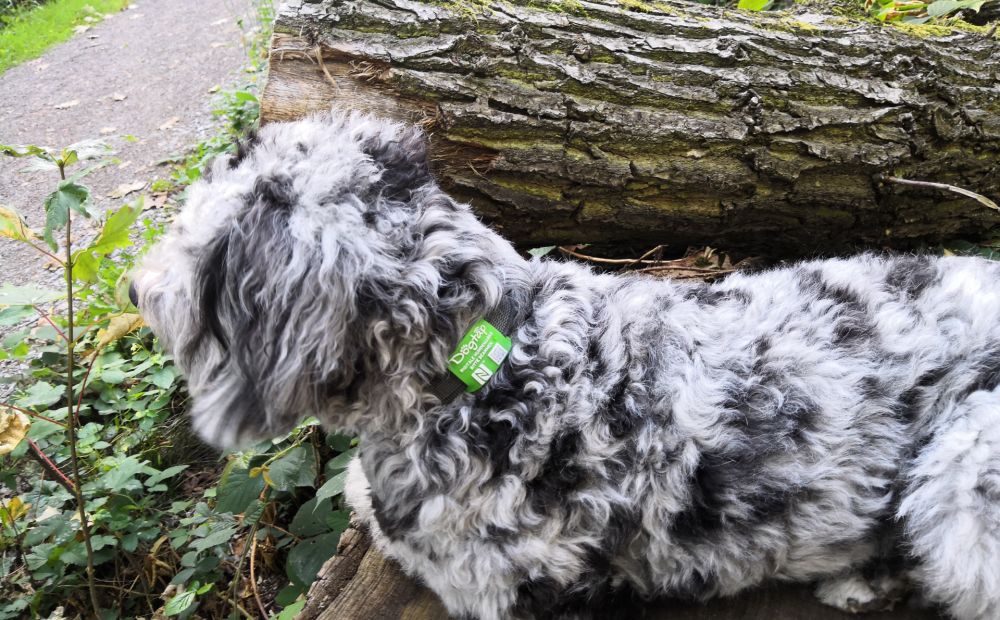 31.10.2019
One of the most important safety precautions for your dog is to have him chipped. This is usually done by the vet. Using a special syringe, the chip is implanted under your dog's skin. The injection is comparable to an ordinary vaccination. A number is stored on the chip which identifies your dog. In order to benefit from the chip mark, you should still register your dog, since only then you can be assigned as the owner. Two known animal registers where you can register your dog are the Tasso e.V. and the German Pet Register of the Animal Welfare Association.
In some federal states it is even obligatory to chip your dog. An overview of the federal states in which your dog must be chipped and which other regulations apply with regard to chip marks can be found here. Regardless of this, your dog must be chipped if you plan to travel with him to other EU countries.
In addition to the chip tag, our digital dog tag Dogtap is another form of security. In order to give you an overview of the differences between Dogtap and conventional chip brands, we have created a suitable comparison in the form of a table:
| Transponder | Dogtap |
| --- | --- |
| A chip must be surgically inserted. | No surgery is necessary. Attachment to the collar. |
| To be able to read the chip with the identification number, a special reading device is necessary. In most cases it is necessary to visit a veterinarian or an animal shelter. | No reading device is required, only an NFC-enabled device to retrieve all data of the dog. |
| The chip is not visible and could slip if necessary. This makes reading considerably more difficult. | The dogtap can be attached to the collar in a visible position and can be scanned within a few minutes. |
| In order to locate the owner of a dog, the identification number stored on the chip must first be assigned to the owner. | After you have scanned the dogtap, you can contact the owner of the dog you found directly and even send the GPS position so that the dog and owner can be reunited as quickly as possible. You can read how scanning the dogtap works here. |
| Only the 15-digit identification number can be stored on the chip mark. Further dog- or owner-relevant data cannot be stored. | When scanning the dogtap, a profile of the dog is displayed, which shows different further information about dog and owner. You decide which data you want to reveal about yourself or your dog. |
Altogether it shows up that both methods complement each other meaningfully and thus offer the optimal protection for your dog. Thus the chip mark is indispensable due to some regulations and as a safety net, if your dog runs away. Likewise because well-known associations like Tasso reunite owner and dog with the help of the identification number.
Dogtap offers you an additional and much easier way to quickly reunite your dog with you. You make it easier for a potential finder to bring your dog back to you without having to take any further tedious measures. The dog profile also gives you the opportunity to communicate with a potential finder. For example, if the dog needs vital medication or has special behaviors. Both methods in combination are an optimal all-round package to quickly reunite your dog with you in case of doubt.
If you want to know more about Dogtap, check out this page.
Sources (Tasso)
Search by tag