Scan your Dogtap right - Android vs. iOS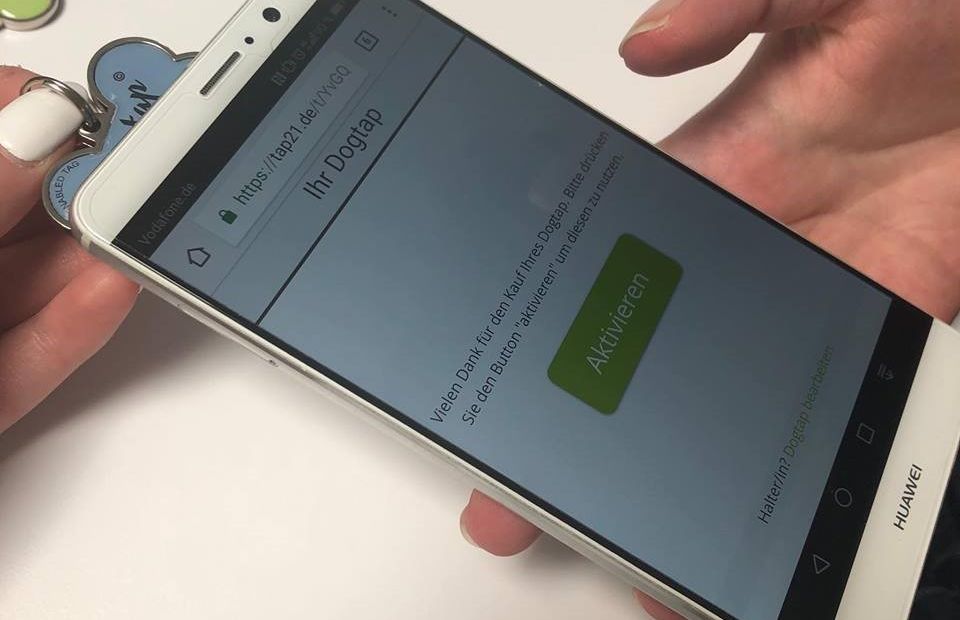 02.07.2018
We would like to explain to you, how the Dogtap can be read out and which operating systems are compatibel. To prove to you that it is really as easy as we always say, we have briefly described the whole scanning process for you.
Dogtap is a digital dog tag using NFC (Near Field Communication) technoloy. Unlike conventional dog tags, which include gravings, Dogtap is used digitally. Our intelligent dog tag can be read out with smartphones with Android or iOS11 (or higher). However, there are differences in the way that smartphones with different operating systems are scanned. If you would like to know, if your smartphone is NFC-enabled, take a look at this overview.
Android
All you need to do when using your Dogtap and a smartphone with Android, is to press the Dogtap against your smartphone. Immediately you will be forwarded to the tap21 portal, where all your data is stored. In the following picture you can see that the Dogtap only touches the smartphone slightly.
More information about NFC and Android can be found here.
iOs
The whole process is a little different for smartphones with iOS operating systems used by the brand Apple. To use Dogtap with an Apple product, you need to own at least an iPhone 7 using iOS11 or higher. Additionally, you need to install a NFC reader app. You can for example download our free NFC21 reader app from the App store. Click on this link to download it in the app store.
To read out your Dogtap, simply open the app and click on "Scan NFC Tag." Then hold your Dogtap against your smartphone in order to be redirected to the tap21 portal. However, if you own an IPhone Xs, you will no longer need a reader app to scan your Dogtap. In the video below you can see how the scanning process works.
More information about NFC and iOS can be found here.
If you have any further questions about our digital dog tag, do not hesitate to contact us. If we have aroused your interest, you can find our shop here:
Search by tag