NFC in a digital dog tag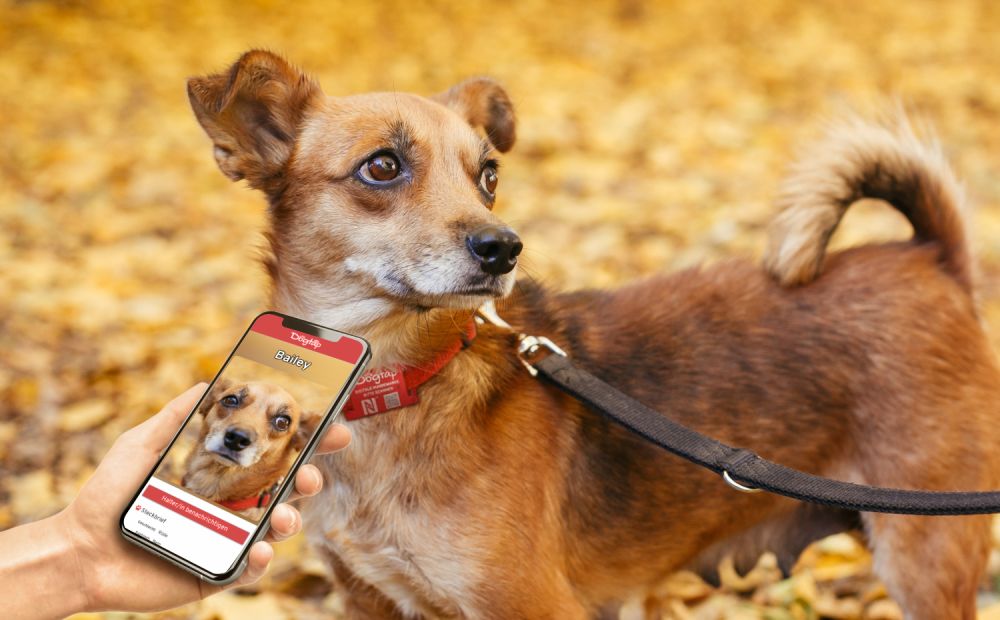 13.08.2021
Digital dog tags already exist here and there - often they are conventional dog tags with a QR code printed on them. In this blog entry, you can find out why Dogtap is a very special digital dog tag and why the so-called NFC technology makes sense apart from the QR code.
QR codes have been around for a long time. It is a very robust and widespread technology with which data can be displayed and read. The Dogtap, like other digital dog tags, also has such a QR code. Precisely because it is such a widespread technology.
The disadvantage of the QR code? Not every smartphone can read QR codes without an additional app. Android smartphones in particular often do not have the ability to read QR codes.
How does Dogtap solve this problem? With NFC!
NFC or Near Field Communication is an innovative technology for the wireless transmission of data, similar to Bluetooth, but over shorter distances. NFC is becoming increasingly popular and well-known. Not least because NFC is used, for example, in contactless payment. And the best thing? Most smartphones don't need another app to use NFC.
What does this mean for Dogtap?
By combining the innovative NFC technology and the tried and tested QR code technology, we are creating a very special digital dog tag with Dogtap. Namely, one that can be read by any smartphone with internet access in just a few seconds. And all without an app!
What exactly does Dogtap do?
By scanning the Dogtap, you are redirected to your dog's personal profile. All important data about the dog and owner can be stored there and edited at any time.
However, the special advantage is and remains that in an emergency your dog can be cared for in the best possible way using the information collected in the Dogtap dog profile. This also makes it very easy for a potential finder to reunite your dog with you!
Simply scan the Dogtap with your own smartphone and contact the owner.
You can find out more about Dogtap here on the website or via the links below:
Search by tag