Scanning the dog's chip with the smartphone - possible or not?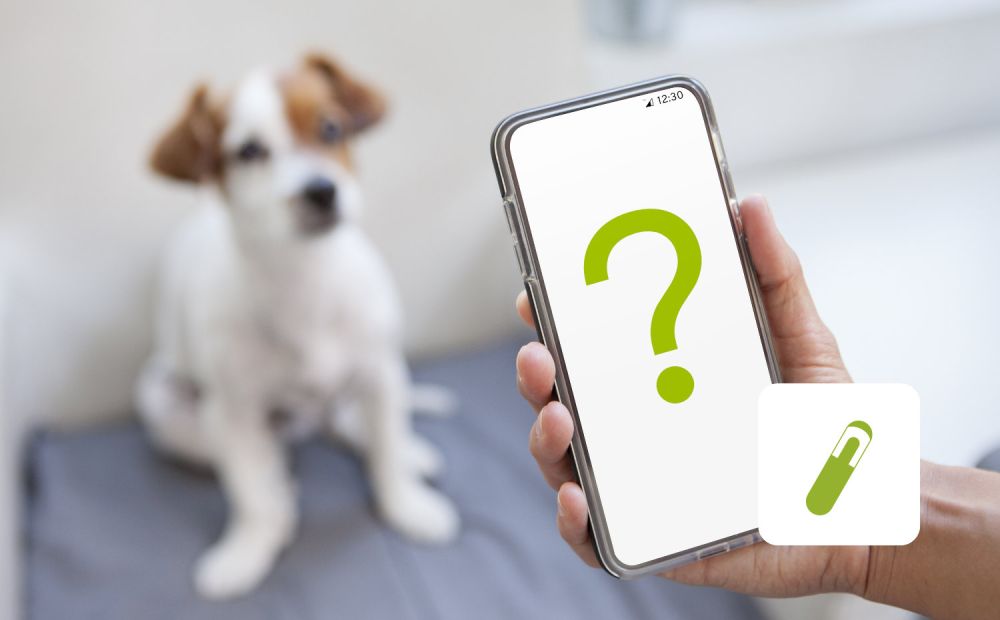 12.10.2020
The chip for the dog - one of the most important measures you can use to protect your dog. But what is this chip and how does it work?
What is a dog chip?
If you let your dog chip, a so-called RFID microchip is implanted under the skin of your dog (usually at the vet). This is an everyday procedure that can be done within minutes and without anesthesia. If you are still worried about possible risks, ask your veterinarian for detailed information. The chip itself is very small and does not emit any radiation. The material is also very well tolerated.
What are the benefits of such a chip?
On the chip itself, a 15-digit identification number is stored, which should clearly identify you as the owner. Should your dog run away, the chip can be read and you can be assigned as the owner. It is very important that you enter the chip number in an animal register like Tasso. Only then, the chip number can be assigned to you. If you forget this step, the chip number of your dog can be read out, but not associated with you as owner. All advantages of the chip are gone...
What other advantages are there?
The chip is very resistant and because it is worn under the skin it is (virtually) impossible to lose. Furthermore, in some cases, e.g. when travelling within the EU or in some federal states, it is even obligatory to chip the dog.
But now the most important question: How do you read the chip?
And there lies one of the (potential) disadvantages of the chip. Because it can only be read with special readers. Unfortunately, we have to answer the main question of the blog article with a clear NO: The chip on the dog can NOT be read with your own smartphone. Unfortunately, the required readers are not an everyday item, so in most cases you have to go to the vet to read the chip. Even animal shelters do not always have a reader.
The solution? Dogtap!
It is obvious that the chip is a great way to protect your dog. But why not increase the protection even more? Our digital dog tag Dog tag acts quasi as a chip - just not under the skin, but directly on the dog. And the best thing about it is that the dog tag can be read with a smartphone at any time. This way, a finder of your dog can contact you directly on the spot in case of an emergency and doesn't have to go to the trouble of finding you via the vet or Tasso. We have listed a few reasons why the dogtap and the chip are the best combination to protect your dog in the blog entry Chipping vs. Dogtap. Be sure to check it out!
Other interesting blog entries:
Search by tag