The new Dogtap Light - the noiseless dogtap for the collar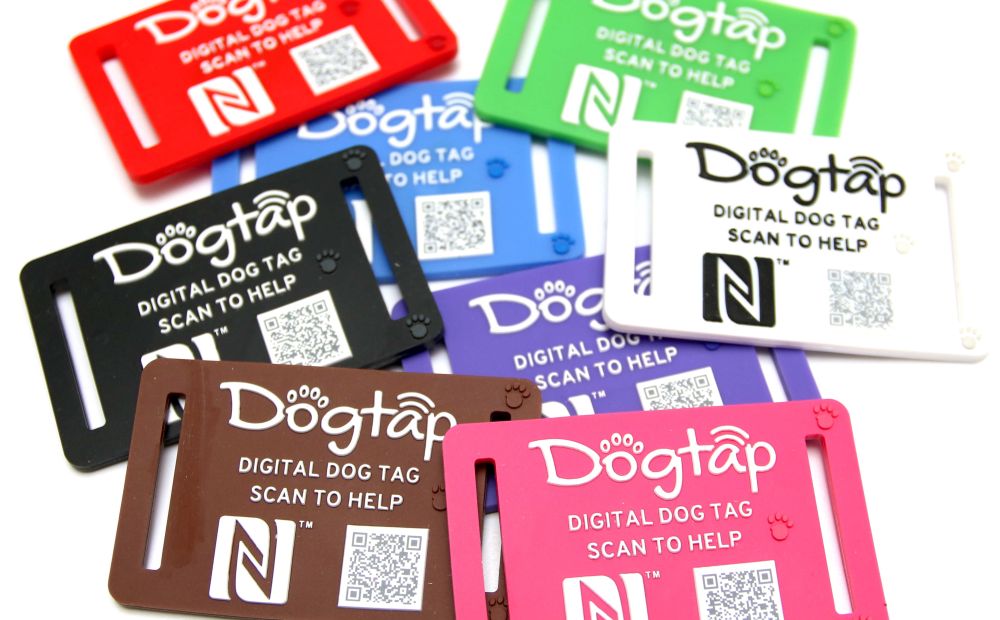 08.10.2018
We developed the Dogtap Light to create a lighter alternative our Dogtap Solid. We were inspired by the smallest of our furry companions. The new Dogtap Light is available in two different sizes, which we would like to introduce in the following.
The Dogtap Light small has a length of 50mm and a width of 30mm. The slit width through which the collar is pulled has a size of 2.5mm x 20mm. This makes it perfect for small dogs for whom the Dogtap Solid is too heavy. The Dogtap Light big has a length of 67mm and a width of 40mm. The slot width through which the collar is pulled has a size of 3.3mm x 30mm. This size therefore fits well to larger dogs with correspondingly wide collars.
Our Dogtap Light variants are completely made of silicone, in which the NFC chip is integrated. The material is waterproof and splashing in puddles and rivers is no problem for your faithful companion. So you don't have to worry that your digital dog tag won't work if your dog loves frolicking in the water. The integrated NFC chip is protected by the silicone and the water just bounces off the dogtap.
The flexible material makes it easy to attach or slide the dogtap onto any suitable collar, and what is most noticeable is that the Dogtap Light is completely noiseless. There is no jingling, which could disturb you or your dog! Thanks to the large selection of available colours you will also find a suitable combination for dog and collar.
The Dogtap Light is compatible with all NFC-enabled smartphones. Check this blog post to learn how to scan a Dogtap. Of course it is no problem if your smartphone is not NFC-enabled. Just like the Dogtap Solid, the Dogtap Light integrates your dog's individual QR code, so you can alternatively scan the code to be forwarded to your dog's online profile. The technoloy that we use in our new Dogtap Light works similar to the technology used in the Dogtap Solid. In this entry we explain the technology behind Dogtap. Have a look if you are interested in learning about the technological aspects.
If you would like to try out our Dogtap Light, you are welcome to visit our shop. There you can find our Dogtap Light in both sizes and choose your favorite color!
Search by tag