Summer with your dog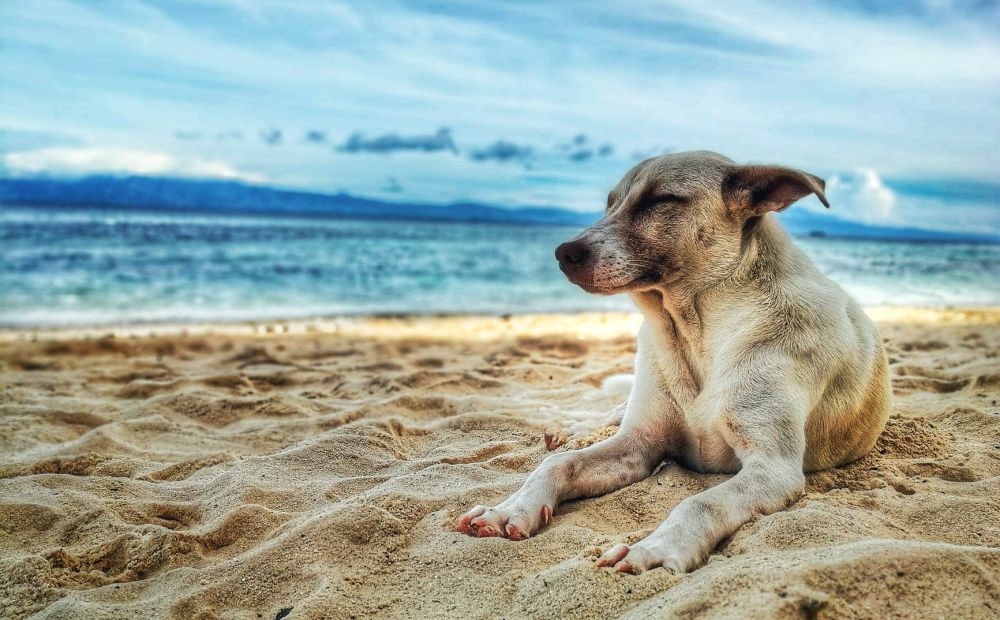 17.06.2019
Due to the high temperatures there are some risks you should pay attention to, so that your dog can enjoy the weather. In today's blog entry, we want to tell you what you need to look out for and what ideas can help you and your dog to achieve the perfect summer.
Walking in summer
We prefer to be out in the summer. Whether in the morning, at noon to sunbathe, when we are on a holiday or in the evening when the temperatures are already cooling down. Surely you have already integrated a routine for yourself and your dog into your everyday life. This means that your dog knows exactly when to go for a walk or when to eat. In summer, however, it is advisable to adapt the routine to the weather. For example, try to use the morning hours for a walk. Longer walks are best taken in the morning or evening to avoid exposing your dog to high temperatures.
If you are still out at noon, due to appointments or because you are on holiday, you should make sure to offer your dog opportunities to retreat. Important are shady places or parasols on vacation. It would be great if your dog could lie down on tiles or stone floors at home or on holiday or hide out in a garden shed in the garden.
What you shouldn't forget or neglect is that drinking is the most important thing in summer. Not only for you, but also for your dog. You should therefore always take water with you and encourage your dog to drink regularly.
Fur care in the summer
If your dog has a lot of fur, it is advisable to shear him in summer. This will provide him with an enormous relief, because in the heat it is not only unpleasant for you to wear a jacket in summer, your dog will also be happy about the carefree feeling of not having any extra coat. Brush your dog's coat regularly, because the more air gets to the skin, the better and more pleasant your dog will feel.
Being on the road by car in summer
First of all, it's very hot in your car and it takes a while for the air conditioning to work. This is not only unpleasant for you, but also for your dog. At the beginning of the journey there is nothing against opening the window briefly, but later on you should keep your window closed. Because even if it seems like a refreshment for your dog, it can have consequences for him. The draught inside the car can ignite your dog's sensitive eyes.
Under no circumstances should you leave your dog alone in the car. Even if you only want to shop for a short time, leaving your dog in the car is negligent and can lead to heat stroke or death!
Refreshments in summer
Refreshments in summer are not only good, they are also fun - especially for your dog! How about going swimming? You can go to the lake and splash around together. You can also take toys with you for even more fun and action. But you can also cool down in your garden, for example with the water hose. As an alternative to a lake or river visit, you can set up a small pool in the garden.
As you can see, there are some things you should consider for the well-being of your dog in summer. If you are aware of the risks, you can enjoy the summer even more with your dog.
We wish you a good time!
Search by tag