Dogtap – The dog tag for sick dogs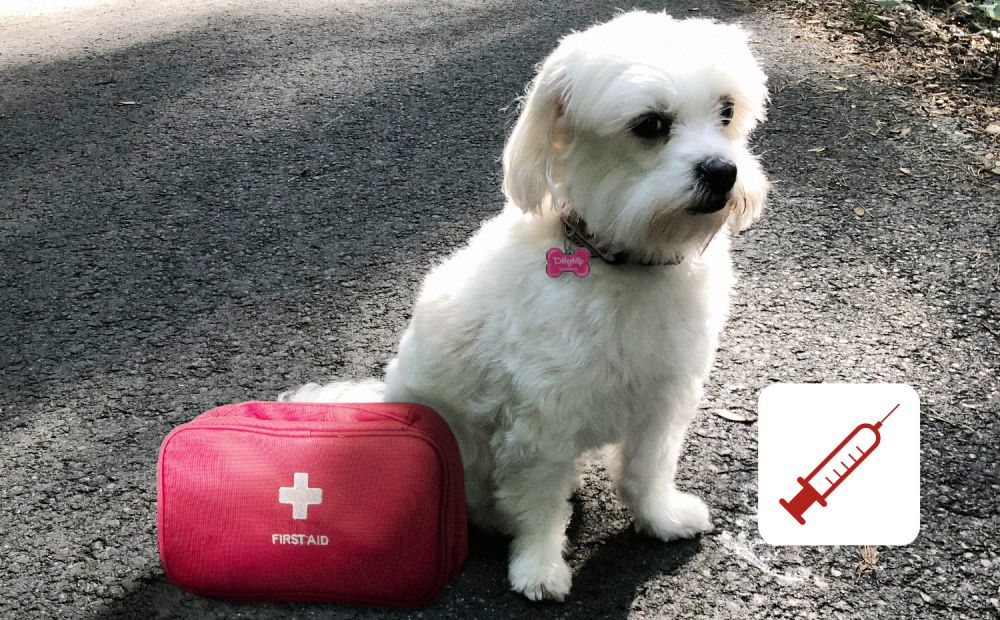 04.05.2020
Even dogs are not immune to disease. Some illnesses are chronic and result in the owner having to worry even more about his fur nose. Diseases like epilepsy or diabetes can affect dogs and often mean that something changes in the care of the dog. For example, dogs may need to receive regular medication, which becomes vital for them. Some diseases also affect the dog's diet, sometimes it even has to be completely changed. An allergy can also be seen as a kind of disease. Allergies can mean that the dog must not eat certain foods under any circumstances. Finally, a disease can also affect the dog's behaviour, either because he notices that the owner is behaving differently towards him or because the disease limits him physically. Both can have psychological effects on the dog. So how can Dogtap help the owner?
With Dogtap all important information is stored on the dog
Conventional dog tags usually only offer space for a little information about the dog or owner. First and foremost, the owner's telephone number or the name of the dog can be found on such dog tags. Usually the information is engraved on the outside. You can find a detailed overview of the differences between dogtap and conventional dog tags in one of our previous blog posts.
The problem with conventional dog tags is that they cannot meet the requirements of sick dogs. It is essential that a dog with an illness can be optimally cared for even in a foster home, e.g. in an animal shelter. This is of course not possible if the dog's medical history is not known.
With Dogtap you have the possibility to save all relevant data on your dog tag. Since the data is stored digitally, it can be edited at any time if something should change. You have the possibility to save which medication your dog needs and how often, which special behaviour he shows and how his diet is structured. If he should run away, a potential finder has all important information directly on the dog, so that he can be optimally cared for. Even if it should happen that you are prevented from attending to your dog and cannot look after him for several days, this ensures that strangers can also look after him in the best possible way.
Even if your dog is not ill, with Dogtap you can ensure that you are prepared for any future events. So you see, especially for sick dogs Dogtap offers many advantages.
Search by tag