Christmas with your dog (Part 2) - Christmas treats, decorations and other dangers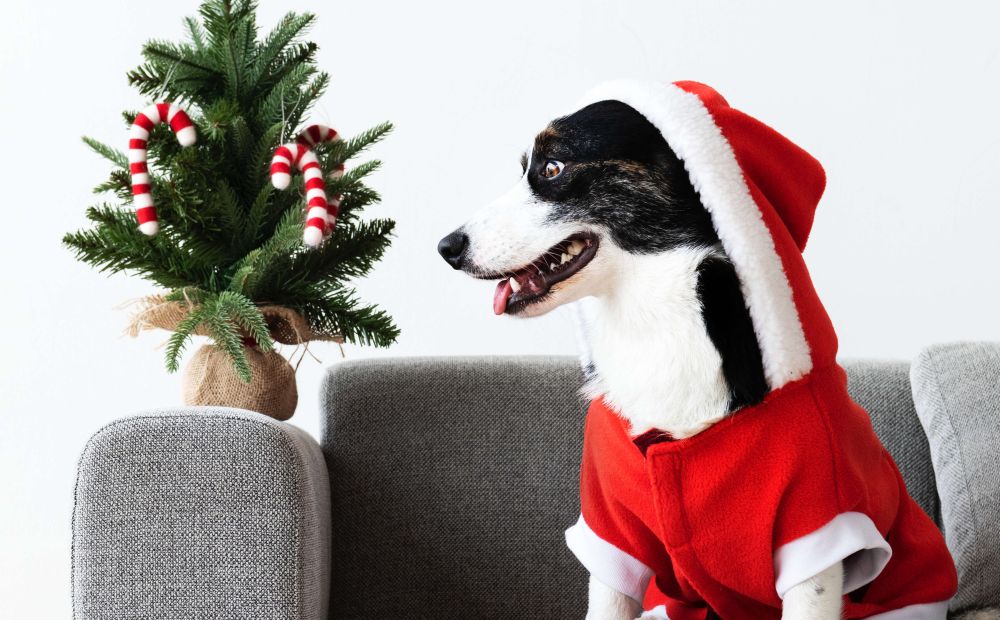 19.12.2018
What you shouldn't underestimate during the Christmas season are foods that can be poisonous for your dog. In this entry we have listed some food that may be poisonous for your dog, but there are many more that can be harmful to your dog during the Christmas season. Surely you don't think about giving your dog cookies or gingerbread, but be warned that spices like cinnamon and nutmeg can have a big impact on your dog, too. For example, cramps can develop or you may feel drowsy or vomit. So it is best to keep your dog away from cookies and human food so as not to take any risks. Make sure your trash can is always tightly closed and cookies are out of reach. However, the easiest way is to expel your dog from the kitchen so that he understands that these foods are not for him. As an alternative to "normal" cookies, you can bake your dog your own dog Christmas cookies! On kochbar.de you can find some examples. Your dog will surely be very happy!
Another essential thing to keep in mind during the Christmas season is the decoration. Especially gift wrapping can be life-threatening for your dog. If it comes to the fact that your dog swallows plastic, paper or the like, it can come to poisoning symptoms. Whether it's spray snow, scented oils or unattended candles - anything can have negative consequences for your dog. Try to use everything in moderation and keep it out of your dog's reach. When it comes to Christmas trees, you have to find out how your dog reacts to them. But this can only be determined with experience. However, if you don't want to try out how your dog will react because you don't want to give consequences a chance in the first place, then get a small Christmas tree that you can place on a table. This will make sure that your dog does not get to the fir needles or the rest of the tree decoration and you can still enjoy a beautiful tree.
Besides all the safety precautions you should take and follow, there is one thing you must not forget: Christmas is a time for reflection. Give your dog a little cuddles, peace and quiet and give him a little joy for Christmas by giving him a package. This will give your dog the feeling that he is a part of the Christmas gift and not only has to watch. It doesn't matter whether you buy him a new toy or something to eat - the intention behind it is important.
So as you can see, there are many things to look out for during the Christmas season when you have a dog. On the whole, however, preparation is everything. If you plan the time and structure when you want to complete your tasks, your dog can also adapt to you. Don't forget to follow your daily routines and concentrate on the signals your dog gives you.
We wish you and your dog a Merry Christmas!
Search by tag