Overweight dogs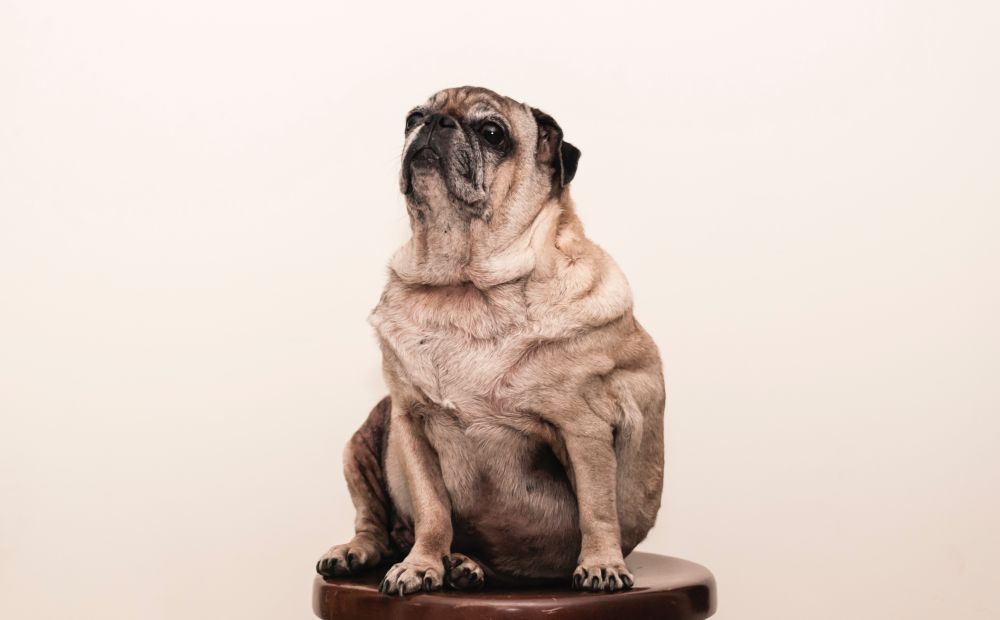 15.05.2018
Dog owners often disagree and sometimes do not even notice that their dog is overweight. However, overweight is not always caused by an increased calorie intake. Sometimes overacidification can also be a reason. This is because acidosis leads to a lack of thickness and flexibility in the intestine.
We have listed some tips for you so that you can get rid of your dog's overweight. Here is what you should be paying attention to:
Get your dog a suitable diet food (you can ask the vet for help).
Introduce "feeding times" to condition your dog to be fed when you choose so.
Do not give your dog too many treats. These contain many calories and promote a further increase.
If you use dry diet food try using that as treat.
Weigh the food rations.
Try to keep your dog's diet and exercise in balance. Movement is just as important!
Introduce movement games when you are out walking your dog.
Get your dog into the water! Movements will be less difficult for your dog because he does not feel his weight. Thereby he can have fun and move at the same time.
With these tips we hope that we could help you so that your dog gets back in shape quickly in order to lead a long and healthy life.
(Sources: Purina, tiermedizinportal.de)
Search by tag