Holidays with your dog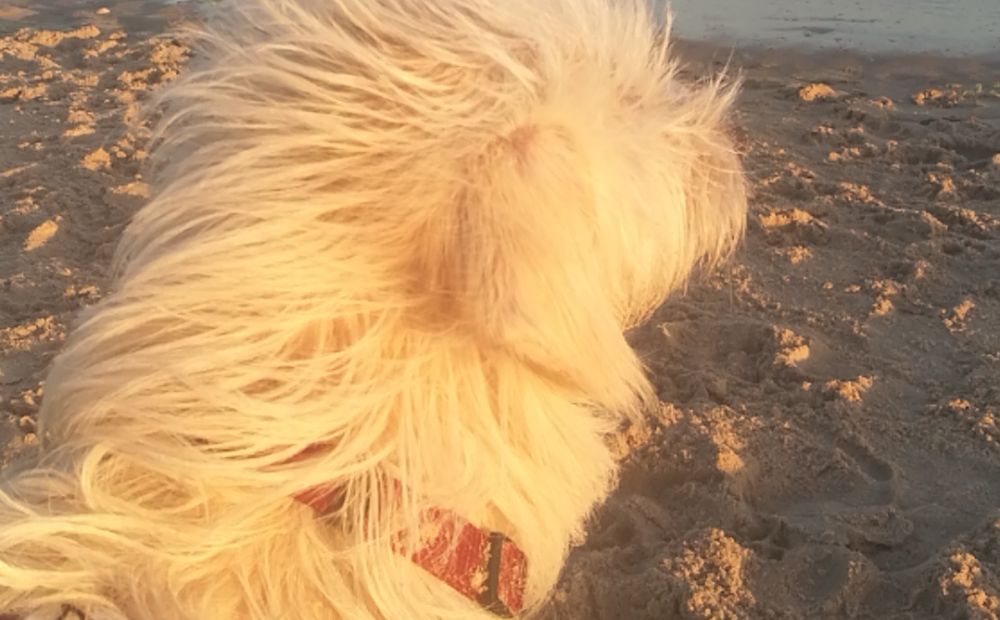 11.07.2019
The preparation
So that the journey with your dog runs smoothly, it must be well prepared from the start. Factors such as the duration of the trip, the accommodation and the route are important to plan and to adjust to your dog. Before the journey starts, you should make sure that your dog has or receives his own travel certificate for dogs. For some countries it is essential that your vet proves that your dog is healthy and that you can take him with you without hesitation. The pet passport is also very important for your dog, because it must be carried when travelling within the EU. This will also be issued by your veterinarian. Make sure that you have all the important documents that your dog needs to travel to another country or holiday area.
You should also check that all the vaccinations your dog needs are up to date and that the travel policy for the country you are travelling to is the same as your dog's vaccinations. However, it is important to find out in advance if there is a veterinarian in case of emergency at your chosen holiday destination or if there is one nearby. This will save you the hassle of searching and ensure that you know what to do in case of an emergency. If your dog needs to take medication, you should of course take it with you, as well as additional medications such as flea and tick repellents, nausea and diarrhea remedies. In addition, you should take care of a dog insurance, so that you are covered if your dog should damage something on holiday.
Accommodation
Once you have prepared all the necessary steps before your holiday, nothing stands in the way of a journey with your dog. When choosing your location, you should choose between a holiday apartment and a hotel. Please note that the holiday resorts should be suitable for dogs. A holiday in a holiday apartment is the most stress-free, because your dog can be at your side continuously and you can offer him a quiet place. In addition, you can keep your usual routines and are not bound to any special guidelines - in contrast to a hotel stay.
If you are staying in a hotel, you should inform yourself in detail about the guidelines of the selected hotel. Often there is a surcharge for taking your dog with you and it may be that your dog is not allowed to stay in certain rooms such as the dining room or on the beach. However, there are also hotels, in which the stay with your dog can prove nevertheless as very pleasant. For example, in some hotels there are dog sitters who can take care of your dog for a short time and several play areas for your dog as well. Nevertheless, in most cases a holiday home is the less complicated alternative. But which one you choose should depend on your needs.
Travelling
The stress-free approach for your dog is travelling in your car. In contrast to a train ride or a flight, this situation is not unusual for your dog. The smell of your car is familiar to him and you are nearby. However, you should prepare yourself well, especially for long journeys. The most important thing is to secure your dog well during the ride. Ideally, large dogs should be transported in a station wagon in the trunk, secured by a stable grid. For small dogs, for example, a harness is recommended.
If you're travelling for a long time, it's best to plan for stopovers beforehand. It is very important to bring plenty of water and food for your dog. You could even bring his favorite blanket, toy or basket. This makes sure that your dog carries his familiar objects with him, which can make not only the trip but also the holiday more pleasant and relaxed for him. If your dog is too stressed during the journey, you can - in consultation with your vet - use homeopathic remedies to ease the journey for your dog.
There are some things you should be aware of when deciding to travel with your dog. Find out about your accommodation policy in advance and decide which of the alternatives is best for you. Don't let the security measures put you off - it will be worth it in the end.
We wish you a nice, relaxing holiday!
Search by tag