Our web portal Tap21 in a new design!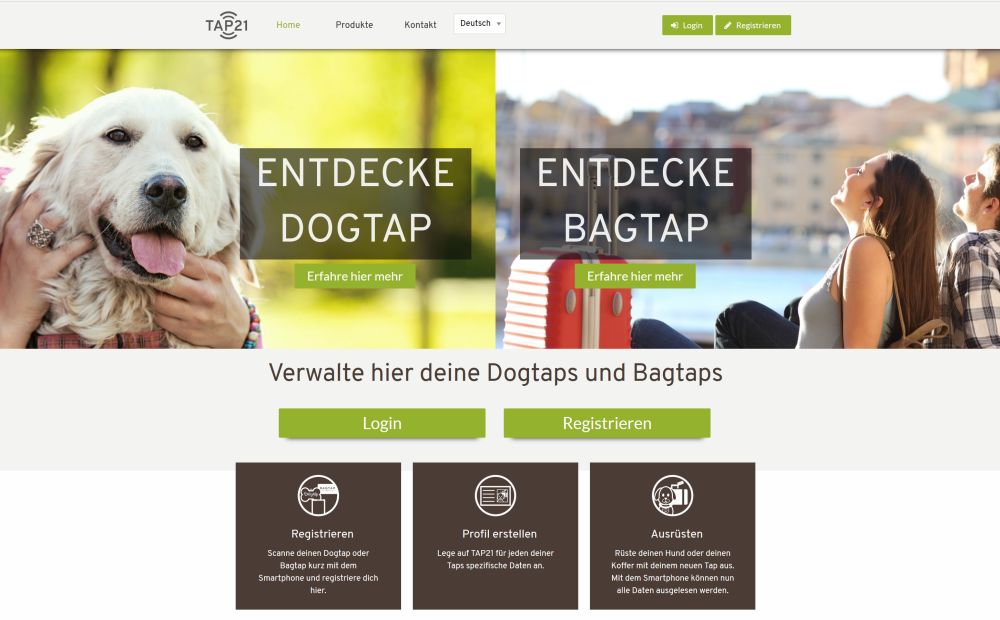 20.07.2018
After recently redesigning our Dogtap website (click here to learn more), we have also redesigned our web portal Tap21 for you.
With the help of Tap21 you can create a dog profile for your four-legged darling - after purchasing our digital dog tag Dogtap. There you can save all important data and of course edit them at any time. This can be done on a normal PC as well as on your smartphone or tablet. The prerequisite is that you are already registered. You can read more about Tap21 and creating a dog profile here.
When you scan your dogtap, you will even be automatically directed to Tap21. All you have to do is log in.
We have made the Tap21 page clearer for you and hope that it is now even easier for you to use. Our new layout is mainly aimed at our Dogtap website. Everything shines in a new design!
We hope you like our new layout very much. If you have suggestions for changes or simply have questions about Tap21 or Dogtap in general, you are welcome to contact us via our contact form or by phone.
Your Dogtap Team
Translated with www.DeepL.com/Translator
Search by tag