Dogtap – Unsere Digitale Hundemarke kommt ins TV!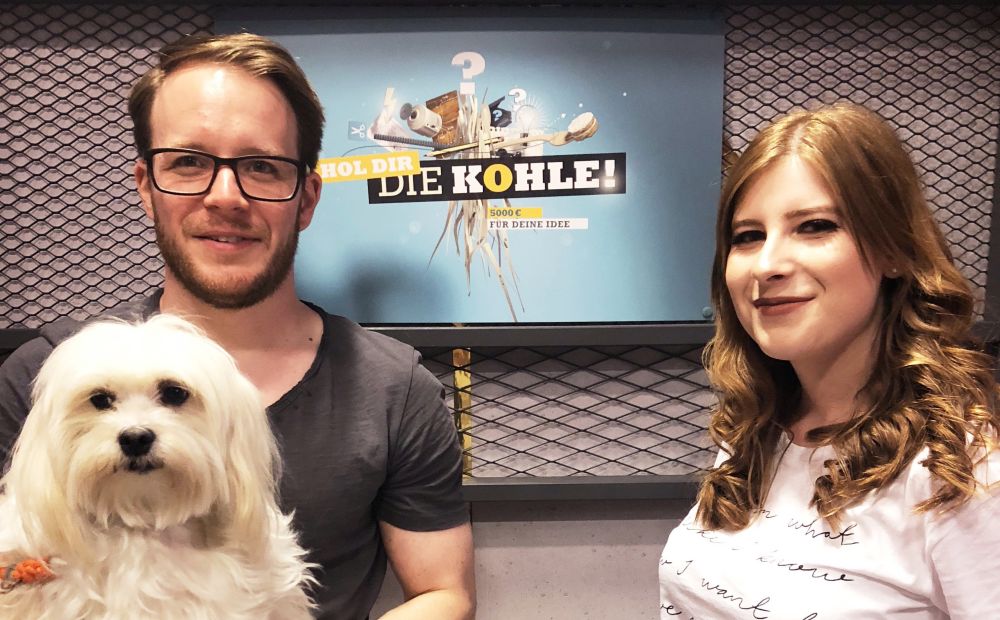 11.11.2018
The wait is finally over and we can now break the silence!
We had the opportunity to present our Dogtap concept on german television. Which show in particular? We were invited to present at "Hol dir die Kohle - 5.000 Euro für deine Idee" on RTL. Roughly translated: Grab the money - 5000 Euros for your idea. At NFC21 all agreed that this show is a good chance to present Dogtap to a large audience and thus convice dog owners. During the show we gave interviews, were accompanied by cameras, met other inspring inventors. We surely had a lot of fun as you will see soon. Our dear Lotti was with us and she clearly was the star of the show and mastered her presentation brilliantly.
The bug challenge in the show is, to eplain dogtap within a timelimit of just 100 seconds. Afterwards the audience votes and devices if you convinced them. How did we do? You'll have to watch the show by yourself!
We hope that you will enjoy the performance as much as we did.
Search by tag